About Us
Dreaming of a new look for your kitchen, bath or office? Touchwood Cabinets can help!
Touchwood Cabinets has been serving the Burlington, Oakville and GTA area for over 30 years. Owner and master cabinet maker, Jason Bowden, along with his talented team, guides each customer every step of the way. No matter how big or small the project, each member of the Touchwood team treats every home as if it were their own.
Touchwood Cabinets specializes in the design, construction and installation of cabinetry for homes and offices. Using the latest in frame less construction technology, we are able to provide a wide range of storage solutions to fit every need. Whether you are planning a kitchen, bathroom, home theatre, library, bar, office or laundry room, we can help.
Our standard full-service experience includes an in-home design consultation with our creative and courteous design staff. We listen to you and work with you to help create beautiful, functional and affordable cabinet design for your home or office. We will prepare illustrated floor plans and elevation drawings to assist in the planning process and help you visualize the final design. Your new cabinets will be delivered with care to your home or business and will be expertly installed to exact standards by our professional installers.
"Let's Make Your 'What Could Be' A Reality"
Design Philosophy
At Touchwood Cabinets, our philosophy is to design and build custom cabinetry that is uniquely yours.  We aim to maximize the quality and function of our products to ensure that our customers are 100% satisfied.
Good Design Matters
Our design and cabinet making team recognize that your project is of utmost importance to you and your family!  We strive not only to make your new space beautiful, but also functional and efficient.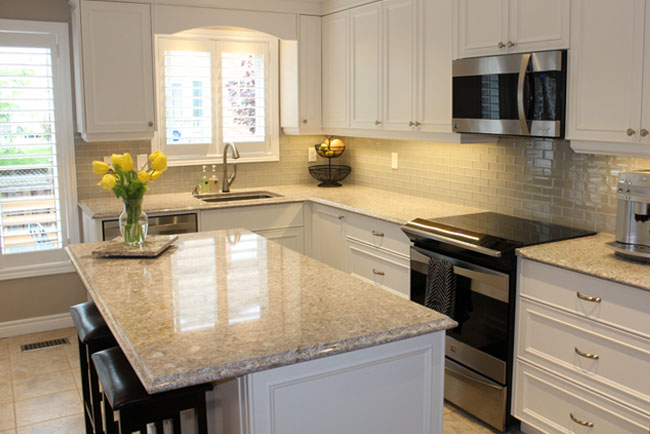 A Quality Kitchen Guaranteed
When you combine quality materials, excellent workmanship, superior technology and attention to detail, the results are quite simple: high quality cabinets at affordable prices. With over thirty years of experience, we understand the unique challenges of every job and are dedicated to your complete satisfaction. We invite you to visit our showroom or tour our website and view some of our designs and testimonials from past customers.
The Touchwood Team
Our team consists of a group of talented individuals whom offer the best in their class! From your first point of contact with Touchwood Cabinets through to the final installation, our team will ensure your expectations are exceeded!
WE CREATE A LIFE STYLE
Jason Bowden
Owner/Head Cabinet Maker
Sarah Bowden
Office Manager